Riviera Beach, FL (February 3, 2019) - A fight at a home in Riviera Beach ended with an 18-year-old throwing boiling water on his roommate.

Police arrested Joshua H. Robinson, III in connection with the incident.  According to reports, Robinson and his roommate, who has not been identified, were arguing at a home in the town on Wednesday, January 30th.  The argument began over a girl who attended school with Robinson and the other teen at Indian River High School.

As the argument became more heated, Robinson chased his roommate outside and into the yard.  There, he threw an entire pot of boiling water on his roommate's arm.  The roommate then ran inside and locked himself in a bathroom.  Robinson broke a glass window in the living room and tried to break down the bathroom door before police could arrive on scene.

The roommate suffered blisters on his arm from the hot water.  Robinson was officially charged with  aggravated battery with a deadly weapon, simple battery and resisting an officer without violence.  He was placed in the Palm Beach County Jail under a $5,000 bond.
Riviera Beach Violent Crimes Laws
In Florida, aggravated battery is defined as the intentional touching of a person using a deadly weapon or with the intent to cause great bodily harm.  In this case, it appears as though police have classified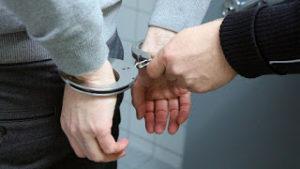 the boiling water as a deadly weapon.  Under Florida law, a deadly weapon may be anything which could cause great bodily harm and does not have to be a traditional weapon such as a gun or knife.  The charge of aggravated battery itself is a second-degree felony which carries potential prison sentences of 15 years along with possible probation terms and a fine.

When you are charged with a Florida violent crime, you need the best possible representation to ensure that you are adequately protected.  There are always two sides to every story and these cases are no exception.  In many cases involving fights, the accused has a legitimate claim of self-defense or defense of others.  Under Florida's Stand Your Ground law, for example, you are allowed to use reasonable force to defend a place that you have a legal right to occupy.   Even if self-defense does not apply to your case, there are many other strategies that can be used to help you avoid the worst-case scenario.

Our team of attorneys at Musca Law brings over 150 years of combined experience to your case.  If you have been charged with a violent crime, our Florida criminal defense attorneys are here for you.  We offer free consultations to all potential clients.  To speak with us, please call (888) 484-5057.