Rockledge, FL (February 8, 2019) – 58-year-old Willie Fred Shorter was arrested on Wednesday of this week on lewd and lascivious battery charges after he apparently impregnated a resident with mental disabilities at a care facility in Florida.

The disabled woman gave birth to the child back in 2015.  When the child was born, the woman's family adopted the baby and the Rocklegde Police Department started an investigation to determine the identity of the child's father in order to file charges.

Shorter was a caregiver to mentally handicap adults in the Rockledge facility when the woman impregnated.  When staff members realized the pregnancy had occurred, and that the woman had the mental capacity of a small child, they notified the police immediately.  The woman was not able to identify who impregnated her was but gave investigators the names of three people who might be the father.  Two of those people were excluded fairly quickly but there was not enough evidence at the time to get a warrant for Shorter' DNA. Shorter denied that he had any sexual contact with the woman.

Then in April of last year, the woman complained to staff members that she had been touched inappropriately by Shorter.  Shorter vehemently denied the accusation and voluntarily submitted a DNA sample to authorities.

On February 6th, police say that they got the results back from the DNA sample that Shorter submitted and the results verify that he is the father of the child that was born to the mental disabled woman in 2015 with a 99.99% probability.  

Shorter was arrested and remanded into custody at the Brevard County Jail.  His bond has been set at $15,000.
Rockledge Lewd and Lascivious Battery Laws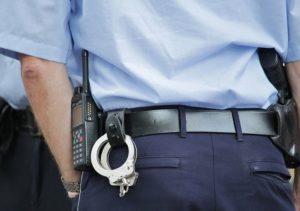 Facing a sex crime charge in Rockledge or any other area of Florida can be one of the most difficult things that you endure, leaving your future vastly uncertain. Those who have been charged with sex crimes could be looking at lengthy prison sentences and other consequences, especially those have been charged with lewd and lascivious crimes against another party. The outcome of your sex crime charges in Florida could widely impact the rest of your life, with such frightening results as prison time and lifetime sex offender registration. This is why you might need the assistance of a Florida sex crimes attorney to stand by your side and ensure that your rights are being protected every step of the way.

Even when somebody has said to have consented to sexual acts, lewd and lascivious battery takes place when somebody is forced into sex with another person. These crimes could be charged as a third-degree felony, with prison terms up to 15 years and fines of $5,000 or more. This could vastly affect the remainder of your career or the social life you have built with others. At Musca Law, our attorneys are here for you to fight by your side if you feel as if you have been backed into a wall. Contact us to find out how we can assist you during this difficult time at (888) 484-5057.