Rockledge, FL (November 28, 2018) – A man was found disemboweled in a neighborhood in Rockledge, and now the victims wife and her new boyfriend are being charged in connection with his stabbing. They have been charged with attempted murder.

The victim was identified as Jackie Ramsey III, who police say was practically butchered with a sword. On the day he was stabbed, witnesses saw him stumble out of a home on Carolina Avenue so that he could ask for help.

30-year-old Amanda Ramsey and 22-year-old Louis Nunez were both arrested yesterday, November 27, for the crime.

Amanda told investigators that she was acting in self-defense because Jackie wanted more time with the children and pulled a knife on her. However, they said that this version of events does not line up with what they have seen.

Ramsey is still being hospitalized with severe injuries.
Rockledge Attempted Murder Laws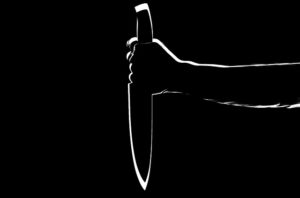 An attempted murder charge is still incredibly serious, even if the victim survived the incident. However, with all violent crimes, the prosecutor in your case must be able to show that you acted with deliberate and reckless manners to attempt to take the life of another party. With harm caused to another party on this type of level, you could be facing an imprisonment of 20 years or more, as well as an array of other penalties that could follow you through life.

If you have been charged with attempted murder in the Melbourne area or anywhere else across Florida, you have help on your side as you attempt to bring a defense in your case and protect your rights. At Musca Law, we have made it a priority to stand by the sides of our clients to ensure that you are well-informed of where you stand as you work toward your case results. We want to determine if you have a strong case and provide a winning defense that could help you evade harsh penalties that can have a lasting impact on your life. Contact us today at (888) 484-5057 to find out how we can assist you.