Santa Rosa County, FL (February 9, 2019) - A woman from Santa Rosa is facing drug and child neglect charges after police found her slumped over behind the wheel of a vehicle this week.  The Santa Rosa County Sheriff's Department was called to 2665 Avalon Boulevard around 9:30 pm on Thursday, February 7th.

When deputies arrived, they located 33-year-old Brittney Kay Merritt slumped over inside a vehicle. Merritt was passed out with the vehicle running.  An 8-month-old child was also located in the backseat of the car.  The child was asleep when police got to the scene.  Deputies were able to wake Merritt and asked her to exit the vehicle.  Upon Merritt's exit, police located two syringes in plain view inside the car.  A search of Merritt also yielded a glass pipe in her back pocket.

Additional drug paraphernalia and drugs were found as police conducted a complete search of the vehicle. Following the search, Merritt was arrested and charged with possession of a controlled substance without a prescription, possession of drug paraphernalia and child neglect.  She was taken to jail and placed in custody under an $11,000 bond.
Santa Rosa County Drug Laws
Florida drug laws range from simple possession, which is a relatively minor misdemeanor, up to trafficking, a serious felony which carries lengthy prison sentences and substantial fines. Even the most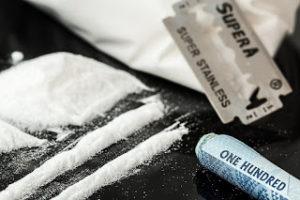 minor drug charge, however, can come with serious collateral consequences.  Drug crimes can affect your entire family.  If you are in charge of caring for children, a county department of social services can remove your children from your care if they suspect you have a substance abuse issue. Drug crime convictions can also result in negative consequences for your employment and can cause you to lose your job, depending on your employer's specific policies.

If you have been charged with a drug crime in Florida, you should never underestimate the potential for a bad outcome.  A criminal conviction will carry a permanent mark on your record that will be visible for all future employers and anyone who accesses your history.  This can be used to disqualify you from opportunities and keep you from reaching your personal goals.

At Musca Law, our Florida drug crime attorneys will fight for you when your facing one of these charges.  In many cases, we are able to successfully get the charges reduced or dismissed completely with the use of a diversion program or another arrangement that we are able to work out with the prosecutor.

Let us put our skills and experience to work for you.  For your free consultation, please call (888) 484-5057.