Sarasota, FL (May 12, 2019) - Police in Sarasota have arrested a man who they say was standing up while driving at high speeds down a local highway.  The Florida Highway Patrol arrested 70-year-old Leonard Olsen on Thursday, May 10th.  
Troopers say that Olsen was driving a white sedan on US 98, near Wedgewood Estates Boulevard.  Olsen's sunroof was open while he was driving.  At one point, as his car continued traveling down the highway, Olsen stood up through his sunroof.  The incident was captured on video that was released by police.  Officers following Olsen say that, at one point, he was traveling more than 100 miles per hour.  
Olsen was eventually stopped by officers.  When confronted, he told police that he would rather "go to jail than go back home."  He was charged with reckless driving.  No one was hurt in the incident.
Sarasota Traffic Crimes Laws
Most people are familiar with Florida traffic offenses as they have received at least a minor traffic infraction at some point in their lives.  Unfortunately, due to this familiarity, many believe that they can capably handle any type of traffic offense with which they have been charged.  This often leads to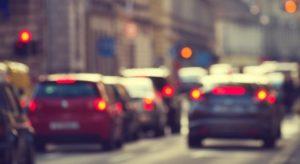 negative consequences, including loss of a driver's license, increased insurance premiums, traffic school attendance and other requirements.  Even a simple mistake can end up costing thousands of dollars out of your pocket.
A reckless driving charge is a serious offense that must be treated carefully with the help of an experienced Florida traffic crimes attorney.  The team at Musca Law is here to help you when you have been charged with any type of traffic law violation, including speeding, reckless driving, driving with a revoked license, driving under the influence and more.  We understand the complex interaction between traffic laws and your driving and insurance status and we will help resolve your case in the most favorable manner to you.  
We have an office located in Sarasota for your convenience and our local attorneys are standing by to take your call.  For a free consultation, please contact us 24 hours a day, 7 days a week at (888) 484-5057.