Sarasota, FL (May 4, 2019) - A wanted fugitive from Sarasota has been arrested, according to deputies near Daytona Beach.  William Klein was arrested in Volusia County on Wednesday, May 1st following a police pursuit.
Officers first spotted Klein in a parking lot in Daytona Beach Shores.  He was recognized as a wanted person out of Sarasota, according to a bulletin put out by the Sarasota County Sheriff's Office.  As Klein attempted to flee from officers, he rammed into several cars in the parking lot.  Police were eventually able to apprehend him following a chase.  
He was taken into custody and was being held at the Volusia County Jail while awaiting transfer back to Sarasota.  Klein has officially been charged with several offenses, including resisting arrest with violence, grand theft, and armed robbery.  There is no word on the details surrounding the underlying crimes.
No further details were immediately available.
Sarasota Violent Crime Laws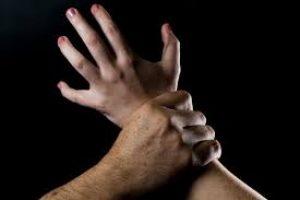 Florida violent crimes such as robbery and resisting arrest can land you in a world of trouble.  Under Florida law, the crime of robbery is a felony that can carry a sentence of at least five years in prison.  If a firearm was used during the commission of the robbery, your sentence can escalate higher and you could be facing more than a decade in prison.  
There are certain specific elements that must be proven in order to convict you of any violent crime.  These can include whether you used a firearm or other deadly weapon or whether you used some type of force in the commission of the crime. In other cases, you may be with a group of individuals who commit a crime and you can find yourself charged by your mere presence.  In these cases, you may have a complete defense to the charge if you were truly in the wrong place at the wrong time.
It is important to hire an experienced Florida criminal defense lawyer to put your best defense forward.  At Musca Law, our team of attorneys will leave no stone unturned in preparing and presenting your defense.  Our Sarasota criminal defense attorneys will fight for you when your freedom is on the line.
For a free consultation, please give us a call any time at (888) 484-5057