Sarasota County, FL (January 30, 2019) – One man was arrested on 40 counts of child pornography possession after an investigation by the Sarasota County Sheriff's Office.

The man, who was identified as 23-year-old Seth Smith, was arrested yesterday after police were tipped off with information that Smith had downloaded child pornography on multiple occasions. The police received information about an IP address that had 49 downloaded images of child pornography from Tumblr.

During their investigation, detectives they discovered that the IP address used to download the pictures had been tracked to an apartment on Marlin Lakes Circle that Seth Smith resided in. Smith finally admitted to detectives that he downloaded the Tumblr images through his account.

Smith is currently being held at the Sarasota County Jail without bond while the investigation into the matter continues.
Sarasota County Child Pornography Possession Laws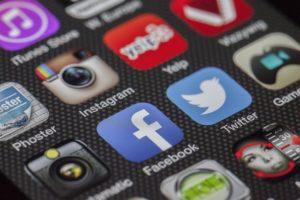 If you have been charged with a child pornography crime in Sarasota County or anywhere in the state of  Florida, you could be facing some of the most severe consequences handed down in cases involving sex crimes with a child. These charges typically involve underage individuals who are not clothed or engaging in some type of sexual conduct. Any crime that takes place involving an innocent child is deemed heinous by prosecutors and, as such, you might be feeling fearful about the impact that one of these charges can have on the rest of your life. Even possession of child pornography in Florida can carry fines, a prison stay, and having to register as a sex offender for the remainder of your life. This can keep you from renting a home in certain areas, from applying to future employment opportunities, and can also have an impact on your social life.

At Musca Law, we understand how devastating sex crime allegations can be, which is why we thoroughly believe that it is important to act sooner rather than later when it comes to defending your rights in your case. Our sex crime attorneys will work diligently to ensure that your rights are being protected every step of the way. In some cases, these allegations can be made in innocent situations and be blown out of context, creating a dramatic and lasting situation that can cause you great harm. We are willing to stand by your side, so do not hesitate to contact us for more information today about how we can help you defend yourself against these charges at (888) 484-5057.