Sarasota, FL (February 21, 2019) - On Valentine's Day, a man was arrested for transmission and possession of child pornography after a search brought back evidence.

24-year-old Luis Garcia-Gonzalez was charged with 33 counts of possession of child pornography after detectives executed a search warrant at 3411 Rockman Street, following a year-long investigation.

Police discovered that somebody in the home had been downloading and sharing child pornography videos from the residence. Electronic devices were found that had additional pornographic images of children on them.

Gonzalez admitted that he used laptops within the home to download and view child pornography.
Sarasota Child Pornography Laws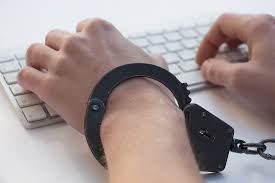 Every year, many individuals will be charged with serious Florida sex crimes across the state. The penalties are typically extremely severe in nature, especially when these crimes involve children, some of the most innocent parties. If you are now facing consequences because you have been charged with a heinous sex crime, you might be feeling scared and devastated about the impact this can have on your future. Child pornography charges in Florida can lead to many years in prison, sex offender registration, loss of custody, and various other impacts that can be life-altering.

If you have been charged with child pornography possession, you should never take these charges lightly and instead turn to the help of a criminal defense attorney who can get started on protecting your rights immediately. You might feel devastated or humiliated about your future and the social impact that could follow you as you continue to become isolated from the life you once lived before charges. One wrong step could cost you your future, so please do not hesitate to contact us at Musca Law. We are waiting to hear from you at (888) 484-5057.