Seminole County, FL (November 27, 2018) – Last night, November 26, the Seminole County Sheriff's Office reported to the scene of a stabbing where they found a man who was stabbed to death by his former roommates over a stolen PlayStation.

The incident took place around midnight at a home on South Boulevard. The victim's name has not yet been released, but he was found by police suffering from fatal stab wounds. Police indicate that 22-year-old Jake Bilotta and 21-year-old Ian McClurg said that the roommate had just been evicted from the residence and they believed that he had returned to the home to steal a PlayStation. The two men lured the ex-roommate back into the residence when they discovered he was outside of the house and proceeded to stab him.

Bilotta admitted to stabbing the victim, while McClurg positioned himself so that the victim was unable to get away. The two worked to wrap the victim in plastic bags and, while doing so, another roommate returned to the home from a date and discovered what they had done. He fled the scene and called 911.

Bilotta and McClurg were arrested on premeditated murder charges and booked. Police continue to investigate the incident.
Seminole County Premeditated Murder Laws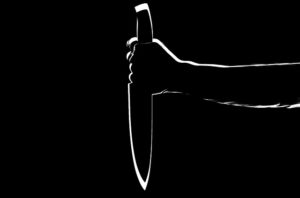 Every year, hundreds of people in the Orlando area and beyond will be charged with crimes relating to murder and a wide variety of other violent crimes. If you are charged with felony murder under Florida law, the court will view your case as a particularly dangerous one and you could be facing life without parole or several years with the possibility of parole. Either way, these charges could severely impact you for the rest of your life.

When you are facing some of the most serious criminal charges known throughout the state of Florida, you want to ensure that you are choosing an experienced attorney whose proven case results reflect the results that you want to see in your own case. At Musca Law, our attorneys make it our priority to ensure that our clients are well-informed about their case throughout the entire process.  You have a right to speak with an experienced and dedicated attorney about how to get the best defense possible. From interrogations to trial, you need an attorney who can provide the individual attention that is needed to ensure that you have the best outcome possible for your case. Contact us for more information at (888) 484-5057.