St. Augustine, FL (November 17, 2018) – Recently, St. Johns sheriff's deputies were conducting a search for two men who had been identified as "persons of interests" connected to the fatal shooting of a man from St. Augustine.

Based on the report from the St. Johns County Sheriff's Office, 30-year old Brandon "B.D." Calloway and 20-year old Traevon Watson, better known as "Trae" and "Munch," are currently wanted for the killing of 28-year old Lavert Durden in the vicinity of Christopher and Herbert Streets in St. Augustine, FL.

According to officers, Durden was shot multiple times at 5:00 PM, when an argument had broken out, and ultimately died.

Police reports have listed Calloway as 5 feet, 4 inches in height and 150 pounds (blue eyes and black hair). Watson is 6 feet 2 inches in height 195 pounds (black hair and brown eyes). Anyone with information valuable to the case has been urged to contact the St. Johns County Sheriff's Office by dialing 911 or calling (904) 824-8304.
Homicide in St. Augustine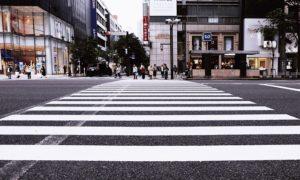 Defined by Florida Law, homicide takes place when a person unlawfully kills another human being. Due to the fact that a variety of motives can instigate a killing, homicides are categorized based on degrees of manslaughter and murder. Depending on how malicious the purpose was, punishment can range from years in jail to life imprisonment.

If you have been charged with committing one or more acts of homicide in the State of Florida, we at Musca Law strive to provide you with a rigorous and detailed criminal defense which guarantees a strong and viable case. Our record holds a combined 150 years of legal experience in the field of criminal defense, and we can provide you with the help you need. For more information, contact us today at (888) 484-5057.