St. Augustine, FL (March 8, 2019) – The St. Johns County Sheriff's Office announced that they have arrested a suspect that shot and killed a 29-year-old man in 2018.

The suspect was identified as 23-year-old Jonathon Demont Oxendine. On June 23rd of last year, police were called to the scene of a disturbance at Hurst Street and Sanatorium Avenue around 6:00 p.m. to find that shots had been fired. They discovered that 29-year-old Darrell Jenkins had been shot. He was transported to the hospital, where he tragically passed away due to his injuries.

Oxendine told deputies that he was the shooter as he turned over his handgun and concealed weapons permit.

The sheriff's office said that Oxendine was released due to the circumstances of the incident. Now, however, he is facing one count of manslaughter against Oxendine.
St. Augustine Manslaughter Laws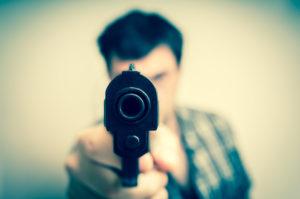 If you have been charged with a violent crime involving weapons, you might be afraid of what your future might bring. When it comes to these charges, the courts handle them very seriously, as lives are at risk and the courts do not handle this leniently. From the moment that you are accused of a crime that ends in murder, you might be frightened about the prospect that you could spend quite some time in prison. You are not alone when it comes to your case.

At Musca Law, our dedicated criminal defense attorneys work toward receiving the best case results for those who have been charged with the most serious crimes. Luckily, in Florida, you have many options when it comes to building your defense. If you have been accused of an especially violent crime and you are fearful of the many consequences, you have options. Please contact us for more information at (888) 484-5057.