St. Augustine, FL (January 15, 2019) – A man from Jacksonville was arrested on charges of child molestation and sexual battery that occurred repeatedly during a two-year time span.

42-year-old Terry Wen Fee Tan allegedly molested a child under the age of 12 during a two-year timeframe. He has since been arrested on charges of sexual battery on a person under 12, lewd and lascivious molestation, and a variety of other related charges and is being held at the St. Johns County Jail. Detectives believe that the molestations started in July of  2016 and ended at the end of December of 2018.   Tan performed various sex acts on a child.

The child came forward to investigators and told them about the different sex acts that had been performed. Since then, the child also spoke with a child protective investigator and confirmed the events, which were forwarded to the Department of Children and Families.

Tan was arrested on Friday and transferred to the St. Johns County jail today.
St. Augustine Sexual Battery Laws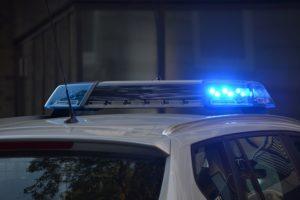 In Florida, sexual battery charges are some of the more serious charges that a person can face under the law, especially when these crimes take place against children. There are many potential penalties when a prosecutor files charges against you, which can include fines, extensive prison sentences, lifetime sexual offender registration, and more. Luckily, with the help of an experienced criminal defense attorney who handles many of these cases, you could possibly have your charges reduced and sometimes are dropped altogether. If you have been charged with a sex crime in the state of Florida, it is imperative that you speak with an aggressive and experienced criminal defense attorney as soon as possible.  Your future may depend on it.

At Musca Law, our dedicated sex crimes attorneys are dedicated to providing you with the very best legal services and maximizing your likelihood of working past these charges as you refute the other side's testimony and claim a defense to protect your rights during this difficult and even frightening time. Our attorneys are with you every step of the way, making sure that you understand the charges against you and the possible penalties you may be facing.  If you need information on your Florida sex crime charges, call Musca Law to speak with a skilled lawyer who can answer any questions you may have about the charges against you . Contact us today for more information on how we can assist you at (888) 484-5057.