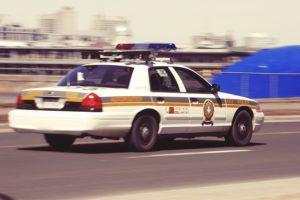 St Johns, FL (November 23, 2018) – David Shoar, of the St. Johns County Sheriff's Department, announced that charges have been filed against his former finance director for committing white-collar crimes.

According to the report, Raye Brutnell stole over $700,000 from the department over a period of five years. Brutnell created several false accounts and had agency money sent to them in excessive amounts.

According to Brutnell, who admitted having a severe spending addiction, she spent the money on mortgage and car payments, daily spending, and a nursing home for her father. Shoar states the money was somehow missed by an external auditor and he believes he will somehow get it back for the department.

Brutnell faces dozens of charges stemming back as far as October 2013, in connection with a scheme to defraud the Sheriff's Offices and associated funds. She is facing 52 charges of forged bank checks, uttering forged bank checks, grand theft, organized scheme to defraud, unlawful use of a two-way communication device, and official misconduct. Additionally, she faces two counts of criminal use of personal identification information.
Grand Theft Charges in Florida
 
Grand theft and other finance-related crimes are very serious offenses in the state of Florida. This drastic combination of crimes could land a person in prison.

In order to work toward the best possible outcome in court, it is crucial to hire legal representation that is willing to work hard to protect your freedom. At Musca Law, our combined experience is proven effective in ensuring the best possible results for clients time-after-time. If you are being charged with grand theft, contact our law firm at (888) 484-5057 to get started with a case evaluation today.