St. Petersburg, FL (May 19, 2019) - Police in St. Petersburg have arrested a man whom they say shot and killed another man at a house party last weekend.  The incident in question took place in the 1700 block of 29th Street South around 1:30 am on Sunday, May 12th.
That is when officials report that Christopher Canfall was attending a house party at the location.  A fight then allegedly broke out between Canfall and at least one other person.  Police say that Jermaine Cummings was at the party when someone tried to intervene and stop the fight.  Canfall then suddenly produced a firearm and fired shots into the crowd.  One of the bullets struck Cummings and he later died from his injuries.
Canfall was officially arrested on Wednesday, May 15th.  He was scheduled to appear in court later that same day and has been charged with second-degree murder.  No further information is available at this time.
St. Petersburg Violent Crimes Laws
Murder is the most serious Florida violent crime that a person can face.  In Florida, there are varying levels of homicide, including first, second and third-degree as well as manslaughter.  Although each of these offenses are slightly different, they all involve the unlawful killing of one human being by another.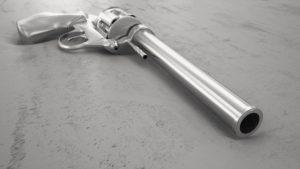 A conviction for a homicide-related crime can put you in prison for the rest of your life, or at least for a number of years.  These crimes can drastically turn your life upside down.
At Musca Law, our Florida criminal defense lawyers have experience handling the most serious crimes in our state.  We are here for you if you are facing a homicide charge and are in need of an attorney who will fight for you.  We will carefully examine the circumstances surrounding your charge and will determine if you may have a self-defense or other claim that could result in the charges being reduced or ultimately your acquittal. 
Our St. Petersburg criminal defense attorneys want to help you when your future is on the line.  We have over 150 years of combined experience.  For your free consultation with a member of our team, please give us a call 24/7 at (888) 484-5057.