St. Petersburg, FL (December 9, 2018) - A man who fled in a stolen vehicle and later caused a fatal crash has been arrested n charges of vehicular homicide.

20-year-old Carl McKinley allegedly stole a Hyundai Sonata on November 24th.  McKinley then drove the Sonata to the intersection of 18th and 25th Streets in St. Petersburg.  At the intersecton, McKinley ran a stop sign and collided with a vehicle driven by 46-year-old Yalanda Speights.  Speights died from her injuries.

McKinley is accused of traveling at a high rate of speed just prior to the crash. Three others in the vehicle, 19-year-old Lazarius Faulk, 19-year-old Clifford Washington and 18-year-old Jaquez Rosue were charged with grand theft of a motor vehicle.

No further information is currently available.
St. Petersburg Vehicular Death Lawyers
While many people consider traffic offenses to be a relatively minor issue, there are several serious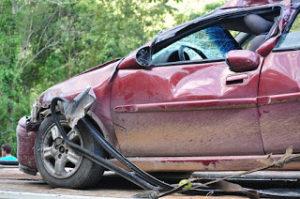 traffic crimes that can land you in a substantial amount of trouble.  If you have been charged with vehicular homicide in St. Petersburg and surrounding communities, you are looking at up to 15 years in prison.  Florida Statute 782.071 makes vehicular homicide a second degree felony.

In addition to fines, imprisonment and other punishments that can come from traffic offenses, a person convicted of a traffic offense may lose their drivers license.  The Florida Department of Motor Vehicles will treat major traffic offenses seriously and will quickly revoke a drivers license as allowed by law.  A conviction for vehicular manslaughter carries a minimum revocation period of three years.

It goes without saying that a traffic crime can have a major impact on your livelihood and your ability to travel.  At Musca Law, our St. Petersburg traffic attorneys will do everything in our power to mitigate the consequences of a traffic offense conviction. We seek to negotiate agreements that reduce or eliminate the negative consequences of traffic violations in St. Petersburg.  With over 150 years of combined Florida criminal defense experience, you can count on us to deliver the best results for your situation.

For your free consultation, please call (888) 484-5057.