St. Petersburg, FL (December 2, 2018) - A Texas man was arrested on Friday, November 30th after being accused of using an internet scheme to steal more than $37,000 from a little league in Florida.

The Florida Office of Financial Regulation announced the charges against Daniel Ptak.  Ptak owns an online payment service company.  Officials allege that Ptak's company accepted payments from approximately 250 families in Florida for the Northeast Little League team, based in St. Petersburg.

The payments were supposed to be used for payment of league expenses.  However, police allege that Ptak misappropriated the funds and used them for himself instead.  Ptak was charged with grand theft.  There is no word on his bond amount or whether he remains in custody at this time.
St. Petersburg Theft Crime Laws
Being charged with a theft crime in St. Petersburg can have a major impact on your life.  Grand theft is a felony which carries a potential prison sentence, substantial fines and years of probation.  A person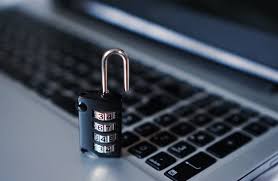 convicted of a felony faces a substantial loss of civil liberties, including rights to vote and own a firearm. Further, your ability to work and maintain a job can be in jeopardy with a felony conviction.

The St. Petersburg criminal defense lawyers at Musca Law are here for you when you are facing a serious felony charge.  We will look closely at every aspect of your case and will provide you with the best possible defense.  Our attorneys aggressively protect your rights and we make the state prove their case against you beyond a reasonable doubt.

If you are facing a theft or other serious criminal charge, let us help you secure your future.  For a free consultation with an experienced and dependable attorney, please call us at (888) 484-5057.