St. Petersburg, FL (March 24, 2019) - A woman from St. Petersburg faces a DUI charge following a wrong-way crash on I-275 on Friday, March 22nd.

37-year-old Jessica Leigh Murphy was driving a 2017 Subaru Forester northbound in the southbound lanes of the roadway just after 3:00 am.  While traveling in the northbound lanes, Murphy's vehicle collided with a 2013 Buick Verano driven by 24-year-old Priscilla Ann Mouzon.  Mouzon suffered serious injuries in the accident and had to be taken to St. Anthony's Hospital for treatment.  Murphy's car burst into flames following impact.

Troopers with the Florida Highway Patrol investigated the crash.  Following the investigation, troopers charged Murphy with DUI causing serious bodily injury and reckless driving causing serious bodily injury.  It is unclear whether Murphy remains in jail at this time.
St. Petersburg DUI Laws
A Florida DUI can cause long-lasting negative effects.  Those convicted of DUI face a potential license suspension.  In addition, a DUI conviction can result in an increase of your insurance rates for several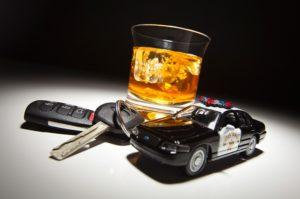 years.  Following a conviction for DUI it may be become more burdensome or financially impractical for you to continue driving.  If the DUI resulted in injury or it was your second or third offense, the possibility of jail time also comes into play.

When you have been charged with a DUI in St. Petersburg, you need a good Florida criminal defense attorney who understands the law and knows how to apply it for your benefit.  At Musca Law, our attorneys have a vast amount of experience handling DUI cases.  We understand that police sometimes make mistakes in these cases and we will seek to exploit them.  A single error made by a law enforcement officer could be the difference in a conviction or having your charge dismissed or reduced.  We will be prepared to take your case to trial or to negotiate a favorable pretrial resolution, depending on which situation is best for you.

Every member of our team is dedicated to achieving the best possible results for our clients.  If you are facing a DUI in St. Petersburg, let our St. Petersburg criminal defense lawyers go to work for you.  Give us a call 24/7 at (888) 484-5057 for your free consultation.