St. Petersburg, FL (January 26, 2019) - A 58-year-old St. Petersburg woman is facing child abuse charges after she was accused of pushing a girl out of a moving car.  Melissa Jane Venegas was arrested on Wednesday, January 23rd.

The incident in question took place on January 19th on Bay Pines Boulevard.  The victim told authorities that she was sitting in a vehicle with Venegas.  While the vehicle was parked, the two began an argument about where the child would sleep that night.  The argument turned physical when Venegas hit the girl in the face with her closed fist, causing injuries including swelling and abrasions.

Venegas then put the car in motion and began driving away.  The girl asked to leave but Venegas would not stop the vehicle.  Venegas eventually pushed the girl, causing her to fall out and resulting in cuts on her leg.

Venegas was arrested and taken to jail.  The police were not able to make contact with her immediately after the incident took place.
Abuse Charges in St. Petersburg
When you are facing a child abuse charge in St. Petersburg or surrounding areas, you are likely worried about what the future holds.  A conviction on a charge abuse or neglect charge can have many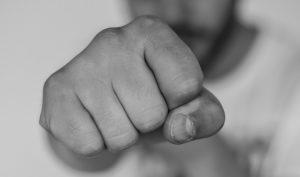 consequences.  If the child involved is your own, you could lose your custodial rights and be subject to investigation by your local department of social services.   In addition, you could go to jail, be placed on probation and forced to take parenting or anger management classes.  With a child abuse charge on your record, your employment opportunities are also likely to be limited.

Defending a child abuse or neglect case requires skill and experience.  Not every attorney is able to adequately handle these serious charges and understand all of the potential consequences of a conviction.  At Musca Law, our Florida criminal defense attorneys have experience defending those accused of violent crimes involving children.  We will search for holes in the prosecution's case, including inconsistent witness statements, cases of mistaken identity and potential bias or motives in bringing the charge against you.

If you are facing a child abuse or neglect charge, we want to help secure your future.  Our phones are answered 24/7 and we are here for you when you need us.  For a free consultation, please call (888) 484-5057.