St. Petersburg, FL (August 7, 2019) – A man identified as 32-year-old Anthony Bridges was arrested on first-degree murder charges on Tuesday after a shooting took the life of two individuals.
The man whose life was taken was identified as 34-year-old Lorenzo Brunson. Police were notified about the shooting at 3:20 a.m. when his wife called them and said that her husband had been shot while they were sleeping in their home at 1000 13th Avenue S. Paramedics were issued to the house but, when they arrived, Burnson was already dead.
Both Brunson and Bridges had been acquaintances for some time. They were involved in an argument on Monday and, on Tuesday, Bridges returned to the home and shot Brunson several times.
Shortly after police received the call from Brunson's wife, they arrived and also found 39-year-old William Gilbert lying deceased in the street. This was the second victim.
Bridges has since been taken to jail for his charges.
St. Petersburg First-Degree Murder Laws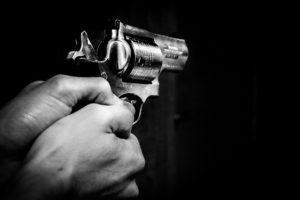 Florida sees murder charges as some of the most heinous crimes across all of Florida due to the fact that it involves the taking of another individual's life. These crimes have been broken up into three different degrees, with first-degree murder charges being the most serious. These crimes involve premeditation and planning and are seen as particularly intentional and severe. If you have been charged with one of these violent crimes in St. Petersburg, you might wonder how you can move forward.
Our criminal defense attorneys at Musca Law want to make you aware of the many penalties that you could be facing if you have been charged with one of these serious crimes such as the death penalty, life in prison, and more. Our experienced attorneys have stood by the sides of suspects accused of these heinous crimes and will help you bring a defense you can use in your time of need. We will help you obtain proven case results you deserve. Please reach out to us for more information at (888) 484-5057.