St. Petersburg, FL (March 11, 2019) – 42-year-old Jason Minkowsky was arrested on Thursday after offering a minor $20 to have sex with him, according to authorities. Minkowsky thought he was communicating with a minor, but it was actually a law enforcement official.

Minkowsky agreed to meet the minor, who he believed was under 16. He spoke with the "minor" and discussed their age and sexual services before he agreed that he wanted to meet them.

Now, Minkowsky is facing charges of using a computer to seduce, solicit, and entice a child, unlawfully using a two-way communication device, traveling to meet a minor, human trafficking, and more.

At this time, police continue to investigate the incident.
St. Petersburg Human Trafficking Laws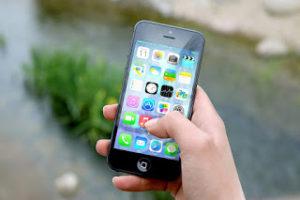 In Florida, if you have been charged with a serious sex crime, this could have an immediate and drastic impact on your life and lead to serious results that might follow you through life. These crimes might receive media attention or leave you feeling helpless as you realize you might be forced to register as a sex offender for the remainder of your life. You might feel humiliated or that your reputation is being ruined, as well as the impact that it could have on your personal relationships for the rest of your life. Because of the devastating impacts, it is imperative to speak with an attorney as soon as possible about your case.

At Musca Law, our experienced sex crimes attorneys will stand by your side, ready to defend you if you have been charged with a sex crime against a child such as a Florida human trafficking crime. We understand just how worried you might be feeling about your future and that it gives you great anxiety to worry about where your life is headed now that you have received these charges. We have your back every step of the way. Please contact us for the case results you deserve at (888) 484-5057.