St. Petersburg, FL (February 6, 2019) – Police have confirmed that a man identified as 29-year-old Joshua Smith was arrested after allegedly beating his 10-month-old daughter. Smith was enraged because his infant daughter would not stop crying.

An arrest affidavit stated that, after becoming angry at his daughter's crying, Smith hit the child "very hard" on both her buttocks and thighs. Joshua Smith is a 6-feet-4 man who weighs approximately 250 pounds.

After Smith hit the child, he reportedly called his wife and confessed to her that he struck the baby. She raced home and immediately took the child to the hospital.

When deputies came to speak with the mother at the hospital and look at the child's injuries they noticed that her backside and thighs were bright red from the assault.  

The St. Pete Police Department continues its investigation at this time.

Smith was arrested and charged with child abuse for the assault on his infant daughter.
St. Petersburg Child Abuse Laws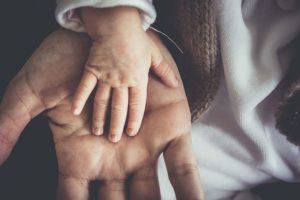 Facing a child abuse charge in St. Petersburg or any other area across Florida can be one of the most difficult things that you ever face as you wonder what the future will hold in regards to your case and ability to move forward. A conviction on a child abuse charge or any other violent crime in Florida can come with severe penalties. You could be facing time in prison, fines, and even a loss of custodial rights if the child is your own. With a child abuse charge on your record, your employment opportunities could be limited and you might feel a social impact for the rest of your life. You need an experienced criminal defense attorney to stand by your side through this difficult time.

Defending yourself against a child abuse charge is something you don't want to handle on your own, as it requires knowledge of the legal system and years of experience handling similar cases to be successful. Not every attorney is able to handle these serious charges for you and the potential penalties that follow these charges. This is why it is important to speak with a criminal defense attorney at Musca Law, where we have proven case results as we have defended others who have been charged with a similar charge. As we search for holes in the prosecution's case and speak with witnesses, we build your defense from the ground up so that you can secure a better future for yourself. We are here for you 24/7, so do not hesitate to give us a call today at (888) 484-5057.