St. Petersburg, FL (January 15, 2019) – Police say that seven people were arrested in an investigation that took place over a span of eight months involving human trafficking. The incident involved teenage victims who were sexually exploited in various ways.

Yesterday, police made six arrests and today, the seventh arrest took place. The investigation began back in May 2018 when a law enforcement agency contacted St. Pete Police Department to let them know that he discovered a 17-year-old boy who had been reported missing inside a mobile home in St. Petersburg.

Investigators took a closer look and found that the victim had been lured through an app called Discord which is a voice and text app for gamers. When they found the teen, they also found a 16-year-old boy living in the same trailer with four adults. The adults have since been identified as Mark Earl Dennis, Andrew Barry Dennis, Curtis Lee Gruwell, and Michael Wayne Schwartz.

The Florida Attorney General said that the victim was lured from his family so that he could be given a "better life" but ended up in the trailer instead. He was used as a sex slave for nearly a year. The conditions in the trailer were described as "deplorable."

All parties involved have since been charged with conspiracy to commit human trafficking and interference with custody. They have also been charged with sexual battery.
St. Petersburg Human Trafficking Laws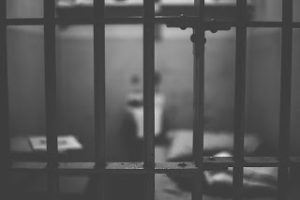 Every sex crime charge is extremely serious which is why you should never try to maneuver the legal system alone. Human trafficking is seen as one of the most heinous sex crimes that occur in Florida and across the country every year. Our experienced attorneys will be able to assist you if you have been charged with a crime of this magnitude.  You are facing years in prison and well as being a registered sex offender for the rest of your life.  A conviction will guarantee that your life is never the same.  That is why it is crucial that you speak with a skilled and aggressive criminal defense attorney as soon as possible if you have been charged with a sex crime in Florida.  The criminal justice system is designed to prosecute Florida sex crimes to the furthest extent of the law.  Make sure that you put your future in the hands of a reputable attorney with a clear understanding of Florida laws pertaining to sex offenses.

Our attorneys at Musca Law have handled many types of cases involving Florida sexual battery and human trafficking charges in the past and are willing to help you build your defense from the ground up. If you are facing one of these felonies, you might be aware of the reality that you could be facing decades in prison, registration as a sex offender for life, and many other harsh penalties that can have a negative impact on your life. These accusations should never be taken lightly, which is why you should speak with a dedicated and experienced attorney right away. Our criminal justice attorneys at Musca Law are waiting to speak with you, so contact us at (888) 484-5057  to discuss your charges.