Stuart, FL (February 24, 2019) - Two women were arrested in connection with a human trafficking ring operating at various locations throughout Florida. The arrests took place on Tuesday, February 19th.

According to Martin County Sheriff William Snyder, 49-year-old Ruimei Li and 49-year-old Lixia Zhu, both of Stuart, were arrested as part of an 8-month investigation into illegal sexual activity in the area. Police say that a total of five Asian massage parlors were targeted in the investigation: Cove Day Spa and Therapy Spa in Stuart, Bridge Day Spa and Sequoia Apple Day Spa in Hobe Sound, and Orchids of Asia Day Spa in Jupiter.

Li and Zhu are charged in connection with employing victims who were held against their will and told to perform sexual acts at the spas. The affected women were living at the businesses, sleeping on massage tables, and had no means of transportation, according to Snyder. Each woman met about eight clients per day.

Officially, the two women were charged with operating a house of prostitution, permitting prostitution, money laundering, and racketeering.  Authorities seized approximately about $2 to $3 million in assets from the business.
Prostitution Laws in Stuart
A charge of prostitution can have major negative effects on you. Personally, it is embarrassing to be charged with this offense, whether soliciting, directly participating, or employing others into prostitution. Your family can be greatly impacted and your job and career may even be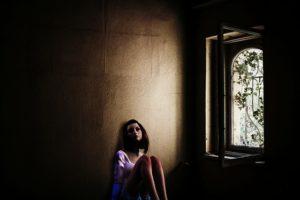 on the line if your arrest has made news headlines. Further, a conviction for prostitution can limit your future opportunities and result in a permanent criminal record. Charges related to human trafficking are even more serious and can land you in prison for years at a time. A human trafficking case may be taken up by federal authorities and you can find yourself in federal court facing lengthy mandatory minimum prison sentences.

There is no doubt that there are serious consequences that come along with prostitution and sex crimes charges in Florida. Having a seasoned and aggressive advocate by your side can be the difference in protecting your future or facing a life of uncertainty. At Musca Law, our Florida criminal defense attorneys will bring over 150 years of combined experience to your case. We have handled hundreds of sex crimes cases at all stages and in courtrooms across our state.

If you are facing a sex crime or other charges, our Stuart criminal defense attorneys are ready to go to work for you. We are standing by to take your case 24 hours a day, 7 days a week. For your free consultation, please contact us at (888) 484-5057.