Stuart, FL (July 3, 2019) – A woman was arrested after she committed battery against her ex-boyfriend when she claimed that he would not allow her to collect her belongings from him.
The incident happened when the woman showed up at the 5600 block of Southeast Wilsie Drive in Stuart to collect her belongings from the home that she shared with her ex-boyfriend. A deputy went to the address after receiving the call, where she told them that she entered the bedroom of the house and found her ex-boyfriend lying in bed with another woman.
Deputies discovered that the ex-girlfriend who called them had swung at the other woman, striking her in the face. Her ex-boyfriend told her she had to leave the home and pushed her, so she slapped him. She then punched a hole in the door in an attempt to enter the bedroom while she was slapping him and scratching him.
The man denied being physical with his ex-girlfriend. The ex-girlfriend allegedly also struck the other woman in the eye in an attempt to come after her.
The deputy arrested the ex-girlfriend and took her to the county jail on battery charges.
Stuart Battery Laws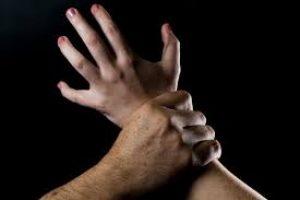 Being charged with a violent battery crime in Stuart might be one of the most concerning and distressing things that you have ever faced. The impact of these crimes can leave you in a desperate situation for the remainder of your life as you face the reality of jail time, struggling to find career opportunities, and many other social impacts these charges might have on your life. Luckily, with the help of an experienced defense attorney, you can bring a defense that will protect you as you move forward.
Our attorneys at Musca Law have experience in many different aspects of the criminal justice system and are committed to helping you during one of the most difficult times of your life. If you are looking to receive proven case results that will help you through this time, look no further than an attorney who will stand by your side and assist you when you need them most. Please contact us at (888) 484-5057 for more information.