Stuart, FL (November 29, 2018) – A man was accused of attacking another individual in a dispute that allegedly took place over a bottle of Vodka. Deputies were called in on a battery call to find an intoxicated man who was covered in blood.

The man said that he was beaten up by a homeless man named Louis Piselli. The victim was identified as John O'Rourke, who reported that he and Piselli had been sitting in a van nearby and that indicated that they had known each other for a while.

Piselli asked O'Rourke if he had any Vodka, so he handed him a bottle, at which time Piselli 'chugged.' O'Rourke told him to stop drinking all the alcohol, which is when Piselli attacked him. He slammed his head into the steering wheel and dragged him out of the van, continuing to beat him.  As Pisilli walked away for the victim, he turned back and stated that he would be back to kill O'Rouke.  

O'Rourke was taken to a local hospital to be treated while police officers confronted Piselli, who was covered in blood in the parking lot. They charged him with aggravated battery with great bodily harm and a variety of other charges when he spat on a deputy.
Stuart Aggravated Battery Laws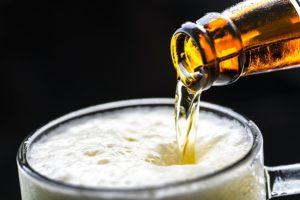 Aggravated battery occurs when a defendant intentionally touches or strikes another person and causes them great bodily injury. Under Florida law, aggravated battery is a second-degree felony and those who are charged with this crime could see up to 15 years in prison or probation, with $10,000 in fines depending on the severity of the crime.  If you are facing these types of charges it's so important that you retain the services of a qualified Florida criminal defense lawyer as soon as possible.  Your freedom may be at stake. 

If you have been accused of a particularly violent crime in the state of Florida, you could find yourself with a variety of serious charges and penalties. At Musca Law, we want to stand by your side and serve you if you believe that you have been charged with a serious crime in an unfair matter. You need a legal advocate on your side who understands the ins and outs of Florida laws and can help you from start to finish when it comes to receiving the best case results. Contact us today at (888) 484-5057 to find out how we can help.