Stuart, FL (May 15, 2019) – In Stuart, Martin County, a man was arrested after being accused of slapping his girlfriend with a cheeseburger while she was sleeping.
The man was identified as 30-year-old Kyle Jamison Jones, who was earlier engaged in an argument with the woman and when he did not get his way, things went south.
Jones took a cheeseburger and slapped her in the face with it when she was sleeping. She woke up, which is when he continued striking her with the cheeseburger, pulling her hair, and eventually kicked her down the stairs.
Deputies arrived and found the woman bruised and covered in food particles. Since then, Jones has been arrested on charges of battery.
Stuart Battery Laws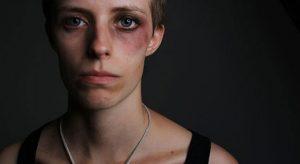 Being accused of domestic battery in Florida against a loved one might be one of the most terrifying things that you will ever face as your case is in the hands of prosecutors and judges who consider these to be heinous and violent crimes in Florida. As such, your battery case could be tried as a violent felony, which could lead to time spent in prison, fines, and an impact on your career and other social repercussions for the rest of your life. You might be feeling frightened about the impact that these charges can have on your life, and rightfully so. This is why it is time to speak with a legal professional about your options moving forward.
At Musca Law, our experienced criminal defense attorneys have stood by the sides of many suspects who have been accused of domestic battery crimes against a family member or live-in partner. The consequences of these crimes can be a major setback in your life, which is why if you have been wrongfully accused of domestic violence, it is time to speak with an experienced attorney and protect your rights. Please contact us to find out how we can assist you in your time of need at (888) 484-5057.