Stuart, FL (March 15, 2019) – Police say that Robert Michael Magneson, of Jensen Beach, was arrested for homicide charges and is currently in custody as of Thursday.

The arrest came after police discovered a man unconscious and lying in the middle of the road at the SE Federal Highway on Wednesday night. The man was identified as Jeremy James Uber. Police tried to resuscitate him but they were unable to do so and he passed away at the hospital.

Detectives identified the suspect as Magneson. He is now facing charges of second-degree murder.

Police say that Magneson is being held in the Martin County Jail on a $750,000 bond. Police continue to investigate the circumstances of the crime at this time.
Stuart Second-Degree Murder Laws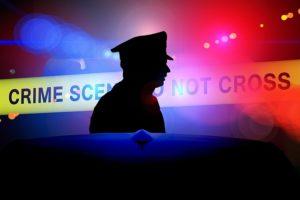 Second-degree murder is a very serious crime that is charged severely under Florida law. If you have committed one of these crimes, there is a reality that you could be facing up to 30 years in prison and the possibility of the death penalty, as well as a series of other severe penalties. Luckily, there are many defenses that you will be able to bring in one of these cases, from justifiable use of force to excusable homicide. You might even find that your crime could be reduced to a manslaughter charge.

Facing a violent crime charge in Florida might be one of the most devastating things that you will ever face. The prosecutor or judge in your case might attempt to show you in a dangerous or violent light if you have been charged with one of these crimes, which is why you need an attorney to support your rights during this time. At Musca Law, we will ensure that your rights are protected every step of the way. Being accused of a serious crime can be challenging but you don't have to stand alone. Please contact us for more information on how to receive case results you deserve at (888) 484-5057.