Stuart, FL (February 20, 2019) - Multiple women, who were forced to perform graphic sex acts every day, were living and working in day spas in the Stuart area, according to authorities. Now, two women have been arrested on human trafficking charges relating to the behavior occurring at the spas.

Authorities identified the women as 48-year-olds Ruimei Li and Lixia Zhu. The charges they are now facing include operating a home prostitution ring, racketeering, human trafficking, and more. It is believed that over 100 men would visit the spas for these illegal services. Police have also discovered that many of the men who have been identified frequenting the area have jobs and are married or are in ongoing relationships.

Investigators are working on making more arrests as the investigation continues.

The investigation initially started with a day spa in Hobe Sound. Five spas and parlors have since been investigated for the same acts. Millions of dollars in assets were seized during these raids.

Six potential victims have since been identified and many are working with investigators at this time.
Stuart Human Trafficking Laws
Human trafficking in Florida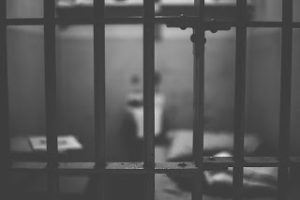 is seen as an especially serious crime because it involves forcing individuals into sexual acts against their will. These Florida sex crimes carry extremely harsh penalties to those who are convicted, some of which could follow them through the rest of their lives. If you are accused of one of these crimes, you might find yourself in a position where you will have to pay victim restitution, spend time in prison, and even register as a sex offender for the remainder of your life. We want to help you avoid criminal penalties that will affect you for the rest of your life so that you have the ability to move forward.

At Musca Law, our experienced sex crime defense attorneys will help you build a defense in your case so that you can get started on working toward proven case results and protecting your rights from the very beginning. We have over 150 years of combined experience in all types of sex crimes and we have successfully represented those facing some of the most heinous crimes. Call us to find out what we can do for you in your time of need at (888) 484-5057.