Stuart, FL (July 31, 2019) – A 47-year-old woman identified as Qing Hua Zhang was arrested in connection with an investigation into the sex spa case in Stuart.
The woman received charges of racketeering, engaging in prostitution, and using a structure for prostitution. Zhang was among three other women involved in the prostitution sting that took place at the Florida Therapy Spa located on the Federal Highway.
This spa was among many other spas in the area that have been busted over the past few months in a prostitution sting set up by multiple law enforcement agencies.
Zhang is currently being held on a bond of $202,000.
The investigation into the incidents continues at this time.
Stuart Prostitution Laws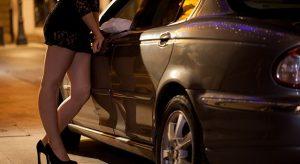 Prostitution in Florida is defined as any act that involves giving or receiving sexual services in exchange for money. These crimes are seen as serious sex crimes that can lead to an arrest, lengthy investigation, and many penalties that you might not be able to handle on your own. Because of this, if you plan on defending yourself, it will require a skilled effort from a Florida criminal defense attorney who has handled Stuart sex crime charges in the past.
If you have been charged with a prostitution crime, your future could be on the line. Suddenly, you might be facing severe consequences such as large fines, time in prison, and more. Our attorneys have your back even when you have given up hope that you will find a way through these charges. Please contact us for more information at (888) 484-5057.