Sumter County, FL (February 9, 2019) - A former corrections officer is in custody following his arrest on charges related to sexual battery of a child.  41-year-old Kenneth Slanker was taken into custody by authorities on Wednesday, February 6th in connection with the charge.

Police say that Slanker, a former officer at the Coleman Correctional Complex in Sumter County, is accused of inappropriate acts over a series of years with the alleged victim.  The abuse allegedly began when .the victim was 10 years old and continued thereafter.  In an interview with detectives, Slanker admitted to at least 25 instances of sexual contact between himself and the victim.

Based on the interview and other evidence, Slanker was arrested and charged with Sexual Battery on a Vicitim under 12, Lewd and Lascivious Battery and Lewd and Lascivious Molestation.  He was taken to jail where he was held on a $250,000 bond.
Sumter County Child Sex Crimes Laws
Being accused of a child sex crime in Florida is one of the most serious charges that a person can face.  Florida sex crimes bring life-altering consequences, including decades in prison, years of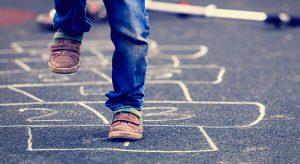 probation and lifetime registration on the Florida sex offender registry.  A person convicted of a felony crime also faces the loss of many important civil rights, including the right to own firearms.  Further, there are major restrictions on convicted sex offenders regarding places that they can live, work and visit.

Given the serious nature of these charges, it is important to obtain knowledgeable counsel that has experience with all aspects of a Florida sex crimes prosecution.  At Musca Law, our attorneys bring the necessary experience and skills to your case to help you obtain the best possible result.  While it is never good to be charged with a sex crime, we will openly and honestly explain your legal options and help you select the best path forward.  In some cases we are able to negotiate a favorable outcome for you prior to trial. In other cases, we will take your case to a jury and will fight for you all the way to the end.

If you are facing a sex crimes charge anywhere in Florida, we are here for you. Our consultations are always free to potential clients.  To speak with an attorney regarding your situation, please call us at (888) 484-5057.