Sumter County, FL (January 15, 2019) – Police say that a man went to an establishment called World of Beer to speak with his wife who was a patron at the bar when he was assaulted by another patron of the bar.

The man was going to the bar on Friday night at Brownwood Paddock Square so that he could speak with his wife who was a customer in the bar. When he arrived, his wife was sitting at the bar with a 38-year-old man, who has been identified as Robert John Hamilton Santiago.  As the victim approached his wife to talk, Santiago punched him directly in the face.

Video surveillance confirmed that Santiago assaulted the man with a closed fist on the right side of the victim's face. Santiago was taken to jail and arrested on a misdemeanor charge of battery.

Police continue to investigate the circumstances of the incident.
Sumter County Battery Laws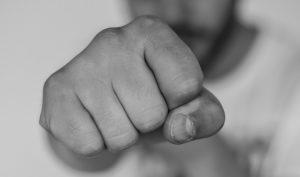 A battery takes place when a suspect intentionally touches somebody in a violent fashion without their consent and can consist of hitting, striking, slapping, or groping. If you have been charged with a violent battery crime in Florida, you might be wondering how you can avoid severe penalties. You will need the aggressive legal representation of an experienced and dedicated criminal attorney to ensure that your rights are protected.  With the help of our legal team at Musca Law, we will leave no stone unturned as we investigate every legal avenue available to you in your case. 

At Musca Law, our attorneys have over 150 years of combined criminal defense experience representing Florida residents who have been charged with a violent crime and we can help you too.  If you have been charged with a violent crime, you need an aggressive legal team in your corner.  We explore every legal option available to our clients in an effort to reduce the charges against them or to have it dismissed completely whenever possible.  We will answer all of your questions about the charges against you and will include you in every decision that is made on your behalf.  Don't put your future in the hands of an inexperienced criminal lawyer.  Call Musca Law today to speak with a lawyer and discuss your charges at (888) 484-5057.