Sumter County, FL (January 16, 2019) – Police arrested a woman from Oxford after she allegedly slapped her live-in boyfriend. The police summoned to the residence on Monday around 9:37 p.m. to find that the couple had been involved in a fight.

The couple, who have lived together at 3552 Thorne Path for the past four months apparently got into an arguement prior to the altercation.  The male stated that he had to  jump on top of a bed in the room to try to get away from her.  He says that is when she assaulted him.  She hit him in his face which resulted in injuries to the side of his face near his mouth.  He tasted blood in his mouth after he was hit. 

O'Brien stated that she was trying to "protect the victim and his job." She was taken into custody and booked at the Sumter County Detention Center.
Sumter County Domestic Violence Laws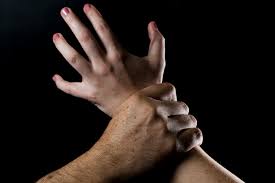 Domestic violence is a serious offense in the state of Florida and prosecutors work to get the most severe punishments handed down to those who do offend.   They will gather evidence and build a case against the accused. That is why it is so important to hire an aggressive criminal defense attorney who can protect your rights and provide an ironclad defense to the charges you are facing.  Florida law allows a police officer to make an arrest if they are under the impression that domestic violence has occurred. Our experienced domestic violence attorneys have represented many people throughout the state of Florida in the past and can help you avoid the most serious charges.

If you have been charged with domestic violence in Florida, our attorneys at Musca Law will help you tell your side of the story and will take the necessary legal steps to help you protect your rights and freedom. We have more than 150 years of criminal defense experience successfully representing our clients.  The penalties that follow these types of serious crimes could include jail time, probation, classes, and more that could have a huge impact on the rest of your life. If you believe that you have been wrongfully accused of domestic violence or you believe that the charges are incorrect, you have options. Contact us today for more information about how we can help at (888) 484-5057.