Sumter County, FL (December 12, 2018) – Police say that a woman from Wildwood attacked a man with a pair of scissors in a home that they shared and was subsequently arrested.

31-year-old Kelli Marie Rasberry was arrested on battery charges on Saturday night at her home on County Road 155. The Sumter County Sheriff's Office was called to the scene of the incident, where they spoke with the man who was assaulted. He told them that he had been trying to enter a bedroom when he noticed that Rasberry was armed with scissors. He was able to get into the bedroom and lock the door before she could get to him.

He stated that moment later he heard the window smashing and watched as Rasberry threw the pair of scissors through the window. He gathered up her belongings and told her that she had to leave and even took her items to the door. That's when Rasberry grabbed the man by the neck of his shirt and tore it, then struck him twice on the back of the head.

Police arrested Rasberry on battery charges.  She has since been released on bond.
Sumter County Battery Laws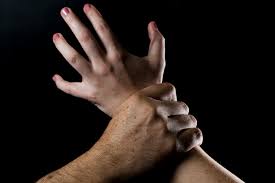 Being charged with a crime with violent intentions can have a huge impact on the rest of your life. If you have been charged with battery, you could be charged with either a felony or a misdemeanor, either of which could leave a huge impact on your life as you face the reality of prison, fines, and many other penalties that can keep you from living your ordinary life. Your charges are taken especially seriously if you have used a deadly weapon and tried to cause harm to the other party. Because you could be facing outstanding charges, our experienced criminal defense attorneys are here for you every step of the way.

Across all of Florida, our attorneys at Musca Law understand how important it is to have an attorney who is experienced in criminal law and will provide you with a high level of personal service. We will pay close attention to every detail in your case and help you build a defense that you can rely on as you move forward past these serious charges. Our experienced attorneys have successfully helped many clients in similar positions and have received proven case results for those involved. Contact us today for more information on how we can help in your time of need at (888) 484-5057.