Tallahassee, FL (December 9, 2018) - A 35-year-old Tallahassee man was arrested in connection with stalking charges on Thursday, December 6th.

Aaron Davis is accused of sending several unwanted text messages to an employee of the athletics department at Florida A&M University.  In addition to the texts, the alleged victim found a sticky note on his desk containing an explicit message along with a drawing.  Police also learned that Davis had gained access to a FAMU locker room and had taken pictures of the employees' clothing and to other personal items.  These photographs were among the texts sent to the victim.

Davis allegedly confessed to sending the messages.  He initially agreed to stop contacting the victim.  However, he continued to send messages leading up to his arrest.

Davis was placed in the Leon County Detention Facility with a bond in the amount of $1,000.
Stalking Laws in Tallahassee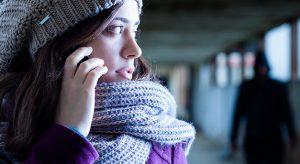 Stalking in Florida is defined as the act of harassing, following or continually contacting another individual with no legitimate purpose. Stalking may either be a misdemeanor or a felony depending on the circumstances surrounding the case.  Where stalking is considered a misdemeanor, it can bring up to 12 months in jail and a fine of up to $1,000.  Aggravated stalking is a felony type of stalking that can be charged when a person credible threat of death or serious bodily injury against another. Aggravated stalking is a felony and carries up to 5 years in prison.

A stalking victim is not limited by the criminal justice system. In addition to criminal charges, a stalking case may also involve a restraining order which is pursued on behalf of the alleged victims.  A restraining order will prohibit you from having any contact with the victim and their family. Restraining orders can have far-reaching consequences, may affect your ability to obtain and maintain employment and can result in additional criminal charges for any and all violations. 

Being charged with stalking in Tallahassee should never be taken lightly.  You should not risk your future by hiring an inexperienced attorney.   At Musca Law, our Florida criminal defense attorneys are here when you need us with assistance for any type of criminal defense.  We are standing by now to help you.  

For your free consultation with one of our Miami stalking attorneys, please call (888) 484-5057.