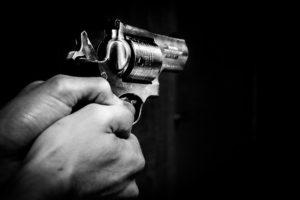 Tallahassee, FL (November 23, 2018) – A 17-year-old teenager from Tallahassee is being charged as an adult for a shooting that took place in October in which a 15-year-old boy was injured.

Just before 11:30 a.m., Jaylen Miller reportedly got into an altercation with a 15-year-old boy. Miller pulled out a gun, aimed it at the victim, and shot him in the head as he was running away. The victim was rushed to an area hospital with non-life-threatening injuries.

The incident, which took place at the 200 block of White Oak Drive in Tallahassee, resulted in Miller being charged with aggravated assault with a firearm and attempted first-degree murder.

Miller is being charged as an adult and will appear in court on Thursday Morning.
Violent Crime Laws in Tallahassee
 
Violent crimes, especially those involving weapons, are extremely serious in Tallahassee. An attempted first-degree murder charge can carry a maximum sentence of life in prison without the possibility of parole.

This type of charge can have a severe impact on an individual's life. This is an extremely difficult sentence to deal with, especially when the accused individual is a teenager himself.

At Musca Law, we work to protect individuals dealing with violent crime charges involving weapons every day across the state of Florida. Our team of defense attorneys have over 150 years of combined experience protecting the rights of individuals accused of this nature of crime and we are ready and available to combat any argument thrown our way.

If you are accused of a violent crime in the state of Florida, call our firm at (888) 484-5057 for a free, no obligations consultation to see how we can help you.