Tallahassee, FL (March 17, 2019) - A Tallahassee woman was arrested on grand theft charges after police say that she lied in connection with the receipt of public assistance. 29-year-old Lori Lee was arrested on Wednesday, March 13th.

An arrest warrant was initially issued for Lee in December 2018. On Wednesday, police received a tip that she may be at a local residence on Prest Court. When officers went to the house, they found Lee hiding in a closet with a backpack in her possession. She was taken into custody. A subsequent search of the backpack revealed pills, heroin, cannabis, and cash.

Authorities say that Lee made false statements on applications for public assistance and claimed that her son lived with her. As a result of these statements, she received over $8,000 in food stamps and over $17,000 in Medicaid benefits, to which she was not legally entitled.

She has officially been charged with grand theft in relation to the public assistance fraud. She was also charged with various drug-related offenses. Lee is being held at the Leon County Detention Facility.
Tallahassee Theft Crimes Laws
Theft crimes in Tallahassee can either be misdemeanors or felonies, depending upon the circumstances of the case. Grand theft is a felony charge that is more severe depending upon the amount of the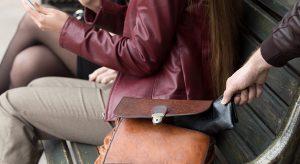 property which is taken. Even the lowest level of grand theft is a third-degree felony, which brings with it up to five years in prison or five years of probation.

A Florida theft crime can ruin your life. Being a convicted felon will significantly limit your future opportunities and can destroy your career. At Musca Law, our team of Florida theft crimes attorneys will carefully investigate your case and the allegations against you. Theft crimes can be complicated and, in some cases, the evidence is simply not enough for the prosecutor to obtain a conviction. We will exploit all of the weaknesses in the prosecution's case and use them to your benefit.

We bring over 150 years of combined experience to our cases. We have offices in Tallahassee and have the local knowledge and skill to help you win. For a free consultation with a Tallahassee criminal defense lawyer, please give us a call at (888) 484-5057.