Tallahassee, FL (January 28, 2019) – Police have arrested a 36-year-old man named Tyron Watson for allegedly forcing a 14-year-old girl to have sex with other men for money.

The victim spoke with deputies and told them that Watson forced her to have sexual encounters with various different men since she was 13 years of age. She said that Watson also had sex with her at least twice and maybe more times.

Watson also allegedly threatened to kill the young female and her family if she stopped working for him. She was only permitted to have occasional phone calls with her mom to let her know that she was okay. The girl, on one occasion, was locked in a hotel room for two weeks and was not permitted to leave.

Police arrested Watson for charges of human trafficking and prostitution, as well as two counts of lewdness with a minor.
Tallahassee Human Trafficking Laws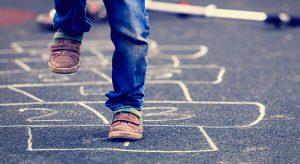 Across the state of Florida, sex crimes are penalized severely under the law, especially those involving children. If you are convicted of one of these crimes, the reality is that you will be left to deal with huge fines, a possible long prison stint, and the humiliation that comes with being charged with any type of sex crime.  You will also have to register as a lifetime sex offender.  If you have been charged with human trafficking, you will be facing some of the harshest penalties that are in existence for sex crimes. Human trafficking in Florida is seen as human slavery for sexual purposes and often involves children, which causes prosecutors to charge these crimes harshly and make them more inclined to listen to the victim's side of the story.

At Musca Law, we thoroughly believe that instances of human trafficking charges should never be taken lightly. If you are facing these charges, you need the help of a fully qualified Florida human trafficking defense attorney on your side so that you can avoid the most severe penalties and are able to move forward with your life. Contact us today to speak with one of our reputable lawyers at Musca Law.  We can answer all of your questions about the charges against you.  If you need more information on sex crimes in Florida, our attorneys are here for you. Reach out to us today at (888) 484-5057 for more information about how we can help you.