Tallahassee, FL (December 11, 2018) – Police say that a man who was wanted on charges of molesting a 9-year-old child in September of 2016 is now behind bars in Leon County after being on the run for more than two years. The man, identified as 25-year-old Devon Lee, was taken into custody on Saturday.

The investigation into the matter initially started when deputies responded to a household where Lee had made a suicide attempt in 2016. Deputies spoke with the parents of the victim at the residence, who said that Lee made the child feel uncomfortable and that Lee kissed the victim and put his tongue in the young victim's mouth. When they confronted Lee about the incident, he tried to commit suicide. Police did not release information on how Lee knew the victim.

When police spoke with the young victim, they said that Lee came into their household extremely intoxicated one night and asked the victim if she could keep a secret for him.  He then took the victim into a bedroom. Once in the room, the victim said that Lee grabbed hold of the shoulders of the child and kissed the minor on the mouth.  The victim asked Lee to stop and he did.

Lee was taken to the hospital for his suicide attempt in the Tallahassee Memorial Hospital.  When he was released, he went on the run from police until he was taken into custody on Saturday. Now, he is being charged with intentionally touching a child under 16 years of age in a lewd or lascivious manner.  He is being held at the Leon County Detention Center on $10,000 bond.
Tallahassee Child Molestation Laws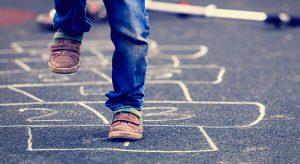 Lewd or lascivious molestation laws are seen as heinous sex crimes under Florida law, especially because they involve children. If you have been charged with one of these crimes on a child younger than 12, you could be facing a minimum sentence of 25 years in prison and lifetime sex offender probation that could have a huge impact on the rest of your life. You don't have to face these devastating and life-altering charges on your own.  The aggressive and knowledgeable criminal defense attorneys at Musca Law are standing by waiting to help you get the best possible outcome for the charges against you. 

Being charged with a child molestation crime in Tallahassee or any other area of Florida can be one of the scariest things that you will ever experience. At Musca Law, we want you to know that we are fully committed to helping you receive results and help you obtain freedom once more. Our specialized attorneys are skilled in helping you obtain the case results you need to move forward during this difficult time by speaking with you about certain defenses you might be able to use. Let us help you through every step of the criminal justice process. Contact us for more information at (888) 484-5057.