Tallahassee, FL (May 8, 2019) – On Monday, a mother and her boyfriend were arrested on charges of child abuse against a 2-year-old child in Tallahassee. The two have since been identified as 26-year-old Heather Reid and 23-year-old Clayton Pafford.
Reid was arrested on Monday when the Leon County Sheriff's Office showed up at her house around 11 a.m. at 4700 Crossway Court. When deputies arrived, they found that a female toddler in the home was badly injured due to abuse and she was quickly taken to the hospital. She remains there at this time being treated for her injuries, which Reid claimed happened due to a fall. However, her severe condition did not match her mother's story.
Police also discovered that the mother's boyfriend had abused the child and they established an arrest for Pafford as well. He was not at home when deputies arrived. Finally, police were able to locate Pafford early on Tuesday and tried to stop him. However, he fled the scene in his vehicle.
Eventually, police were able to take Pafford into custody and he remains at the Leon County Detention Facility at this time.
Tallahassee Child Abuse Laws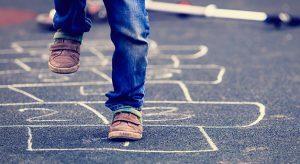 If you are facing child abuse charges in Tallahassee or anywhere else in Florida, this might be one of the most difficult things that you will ever face, especially if you believe that you are being wrongfully accused of this heinous crime. These crimes are taken seriously under the law, as they involve innocent children and so prosecutors and judges will look to build a successful case against you, which could mean consequences that will follow you through life. Along with prison time to fines, you might experience loss of custody of your children, which can have a major impact on your life.
At Musca Law, we would like to ensure that you are moving through all steps of the criminal justice system in Florida with ease, especially if these are your first charges and you have never gone through it before. Facing these serious charges might feel like a setback and you might wonder how you can gain momentum in your case and return to your normal life. An experienced criminal defense attorney can help you obtain proven case results as you move forward. Please contact us for the help you deserve at (888) 484-5057.