Tampa Bay, FL (December 17, 2018) – A 22-year-old man in the Tampa Bay area was arrested on child abuse charges after he allegedly slapped a teen following a game of dodgeball. Officers in Largo arrested a man named Halid Dedic on child abuse charges as well as previous charges of probation violation. Police say that Dedic was taking park in a game of dodgeball and became upset when he was struck by a ball, which caused the game to become heated. Dedic attempted to tackle the 15-year-old victim before he fell down and then got back on his feet. He then caught the teen and slapped him on the face hard enough to leave a red mark. Dedic had allegedly been 'trash talking' the young players and threatened them with bodily harm.
Tampa Bay Child Abuse Laws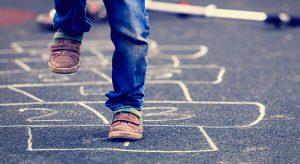 Child abuse starts when a child is neglected in emotional, physical, or sexual ways by another party. Every day, children are either harmed or killed due to this type of abuse and neglect every day. If you have been charged with one of these crimes, you could be facing a wide variety of serious penalties, including mandatory prison time, fines, and more. Courts take acts of child abuse very seriously under the law as they are seen as particularly violent crimes, which means you will need the experienced help of a criminal defense attorney on your side to defend against these crimes. At Musca Law, we are fully committed to helping you work toward results to obtain freedom following some of the harshest charges. Our specialized attorneys who are skilled in helping many clients receive proven case results in a wide variety of criminal cases. We can help you strategize against serious charges that you might be facing. With over 150 years of combined experience handling these types of cases, we will help you through every step of the criminal justice process, from interrogations to trial. Contact us today for more information on how we can assist you at (888) 484-5057.