Tampa, FL (February 27, 2019) – A child therapist in Tampa identified as Alexander C. Smith was jailed on 50 counts of child porn possession after a home raid.

The arrest took place on Thursday, where investigators discovered multiple items of evidence showing that Smith possessed child pornography in his home as well as his clinic, known as ABCS Behavioral & Educational Services & Therapy. The 46-year-old was jailed the day after the discovery.

An undercover investigation initially took place that found a computer had been sharing child pornography over peer-to-peer networks. A warrant was obtained for Smith's home and an undercover officer found that child pornography had been traced to both locations.

Smith has been working in this line of work with children and families for nearly twenty years and was even awarded the "Social Worker of the Year" award in 2009.

If Smith posts bond, he was told that he can have no contact with children, including his own.
Tampa Child Pornography Possession Laws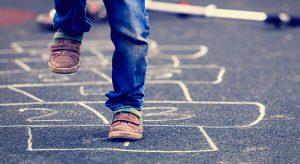 Every year, many people will receive charges for Florida sex crimes across the state. Some of these offenses are extremely severe in nature, especially those that are so heinous that they involve children. If you have been charged with a Florida sex crime, you might be feeling frightened about the impact that these charges can have on your life. Especially when it concerns child pornography charges, you could be facing many years in prison, sex offender registration for life, loss of custody of your children, and other impacts that could follow you through life.

If you have been charged with possession of child pornography, you should never take these charges lightly. Our criminal defense attorneys will help you get started on protecting your rights immediately. You might be feeling devastated and humiliated about the outcome of your future after you have received these charges. One wrong step could mean the rest of your future, which we want to help you avoid at all costs. At Musca Law, we believe it is imperative to turn to the help of a criminal defense attorney. Please contact us for more information at (888) 484-5057.