Tampa, FL (July 2, 2019) – The Hillsborough County Sheriff's Office arrested a custodian identified as 31-year-old Herbert Jones on sexual battery charges in Tampa.
Jones allegedly sexually battered a teen on June 22 and later confessed to the crime, saying that the teen refused his advances. The incidents happened at a private residence and not at his home.
Police did not specify the exact circumstances of the incident but allegedly had enough information to put the custodian behind bars.
Police have also confirmed that Jones was very active at the New Mt. Zion Baptist Church and that there could be additional victims, and so they are speaking with those in the congregation at this time.
The investigation into the incident continues at this time.
Tampa Sexual Battery Laws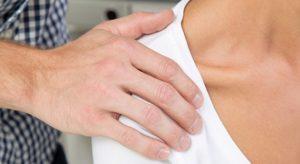 Facing sex crime charges can be one of the most devastating things that you could ever face, and you might be feeling distressed and humiliated by these charges. Prosecutors tend to take these crimes seriously, especially when the crime involves a child. Innocent children are to be protected and prosecutors charge these crimes severely. You could be facing severe penalties if you have been charged with a Tampa sexual battery crime, such as registering as a sex offender and prison time.
Our experienced defense attorneys at Musca Law understand that you might be feeling desperate following sex crime charges. We do not want you to have to stand alone as you suffer penalties in your case and would like to help you personally minimize the consequences of your charges. We have assisted a wide variety of charges and are here to assist you in your time of need and help you gain proven case results. Please contact us for more information at (888) 484-5057.