Tampa, FL (November 17, 2018) – While putting out a fire on Thursday, November 15, 2018, Hillsborough firefighters found three murder victims inside a house. Sometime later, the deceased victims were identified as 31-year old Derek Archie, 28-year old Xavier Greene, and 20-year old Haley Stone. Officials confirmed that the trio suffered from trauma to their upper bodies.

According to reports from deputies, the Hillsborough Country Fire Rescue was dispatched to 6221 16th Avenue in South Tampa at approximately 3:05 PM. While extinguishing the flames, firefighters discovered the bodies of the two men and the woman.

Deputies confirmed a video showed a suspect holding a gas canister and walking up to the house before fleeing in a sedan. Additional reports indicate the vehicle was a silver, four-door vehicle with a sunroof, similar to a 2008 Infiniti M35.

Authorities have urged anyone holding valuable information related to the case to contact the Hillsborough County Sheriff's Office at (813) 247-8200 or send an anonymous tip via the HSCOSheriff app. For a cash reward, the public can contact Crime Stoppers at 1 (800) 873-8477 (TIPS) or send a message on crimstopperstb.com.
Homicide in Tampa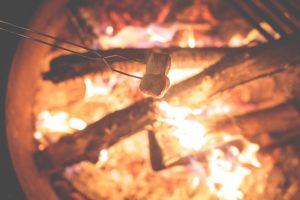 Defined by Florida Law, homicide takes place when a person unlawfully kills another human being. Due to the fact that a variety of motives can instigate a killing, homicides are categorized based on degrees of manslaughter and murder. Depending on how malicious the purpose was, punishment can range from years in jail to life imprisonment.

If you have been charged with one or more of these severe crimes in the State of Florida, we at Musca Law strive to provide you with a rigorous and detailed criminal defense which guarantees a strong and viable case. Across the State of Florida, we demonstrate over 150 years of combined experience in criminal defense. For more information, contact us today at (888) 484-5057.