Tampa, FL (November 18, 2018) – Recently, a man died after suffering injuries during a home invasion in the Tampa area.

According to the Tampa Police Department, the unidentified victim had suffered trauma to his upper body after the break-in and robbery at 2409 State St. W.

At this time, authorities have not determined when the crime took place. Officers suspect the culprits fled the scene immediately after the incident occurred. As of now, investigators are still looking into the case.
Violent Crime in Tampa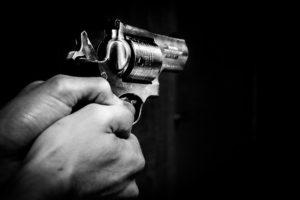 A violent crime is a situation where one person commits an intentional, highly aggressive act against one or more victims or pieces of property that threatens, causes, or attempts to cause harm. By Florida law, authorities can rule a violent crime as a felony. If a person is convicted, this individual can potentially lose their rights and have a permanent criminal record. Frequently, violent crimes are punished by the full extent of the law due to the severity of these incidences.

If you have been charged with one or more of these severe crimes in the Miami Beach area, we at Musca Law strive to provide you with a rigorous and detailed criminal defense which guarantees a strong and viable case. Across the State of Florida, we demonstrate over 150 years of combined experience in criminal defense. For more information, contact us today at (888) 484-5057.