Tampa, FL (March 17, 2019) - A physician's assistant in Tampa has been charged with several counts of drug trafficking following an investigation. 38-year-old Anthony Loren Yarand was arrested on Monday, March 11th.

Deputies received information regarding illegal drug activity at Yarand's home on Milford Berry Lane. Based on the information, they obtained a search warrant for the residence. Upon executing the warrant and entering the home, police found numerous drugs and controlled substances, including methamphetamine, cocaine, heroin, ecstasy, THC, and currency in the amount of $7,400.

Yarand was placed under arrest and charged with trafficking in methamphetamine, trafficking in ecstasy, possession of heroin, possession of THC edibles, possession of marijuana, and possession of Adderall, possession of testosterone, and possession of Klonopin.

There is no information on whether Yarand remains in jail at this time. No additional details were released.
Tampa Drug Crimes Laws
Drug crimes in Tampa can have long-lasting consequences if you are convicted. Drug trafficking charges are serious felonies which carry harsh penalties if you are convicted. Trafficking charges vary in severity depending on the amount of the drugs or controlled substances in your possession. A drug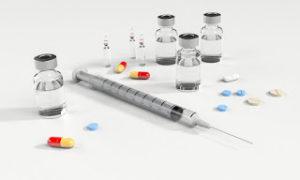 trafficking charge typically carries a mandatory minimum prison sentence, even if you have no prior criminal record. The fines for these charges are exorbitantly high and can range anywhere from between $50,000 up to $250,000.

Needless to say, if you are looking at a drug trafficking charge in Tampa and surrounding areas, you must have the best possible defense at your side. Our team at Musca Law has the experience you need to help fight charges of drug trafficking. We have successfully represented numerous individuals charged with drug-related offenses. In many cases, we are able to have the charges reduced and sometimes completely dismissed. We will work tirelessly to protect your rights.

Our Tampa criminal defense lawyers are standing by to take your call. For a free consultation, please contact us 24/7 at (888) 484-5057.