Tampa, FL (November 27, 2018) – A 46-year-old man, identified as Michael Joseph Furey from Lithia, turned himself in yesterday for 100 counts of child pornography possession in Tampa.

Police had been conducting an investigation into Furey after they discovered a tip through the National Center for Missing and Exploited Children that Furey may be in possession of child pornography and followed a tip to his home on Dunlinwood Lane. Deputies seized at least one computer from his home and found that more than 100 pornographic images were on it, some of which were children as young as five years of age.

Now, Furey is being held in the county jail with $100,000 bail.
Tampa Child Pornography Possession Laws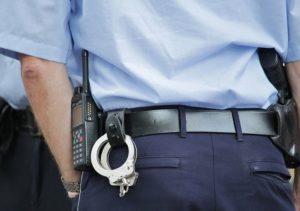 If you have been accused of a sex crime involving child pornography possession and the child or children were under 12, you could be charged with a Class C felony, which could lead to a maximum penalty of 20 years in prison and $250,000 in fines. These crimes are treated seriously under Florida law and you are prohibited from possessing or even viewing child pornography under these laws. Crimes against children are some of the most serious crimes our courts see every day.

At Musca Law, our lawyers understand that it can be extremely scary to be facing these types of charges and not know where to turn. Facing any type of criminal charge can make you ask questions about your life and what will happen next, which is why you need a dedicated and experienced attorney to take on your case and give you the individual attention required so that you understand the complete process and the gravity of your specific situation. At Musca Law, we have over 150 years of combined experience with proven case results and can help you every step of the way when it comes to your criminal case. Contact us to find out what we are able to do for you at (888) 484-5057.