Tampa, FL (January 24, 2019) – A security officer at a Tampa elementary school was arrested for having an alleged sexual encounter with a 6-year-old girl early this month.

The officer was identified as 22-year-old Malcolm Curtis Tillman, who worked as a security guard at the Booker T. Washington Elementary School in Hillsborough County. Police were initially notified by the school about the incident on January 10 after the young girl reported the incident the same day to a staff member at the school and an investigation was immediately launched.  

The young girl said that Tillman blindfolded her with a black jacket during the sexual assault. Tillman denied the allegation but then admitted that he had been alone with the 6-year-old in a classroom. Tillman said that he just wanted to check on the girl because he feared that she was suffering from neglect in her home.  Police were able to find physical evidence in the classroom that supported the claims that the child made but had to run DNA test in order to corroborate the account that the child gave officers.

The DNA evidence was processed and officers determined that Tillman's semen was located on the jacket which is when he was officially taken into custody.   At this time, the incident remains under investigation.
Tampa Sexual Battery Laws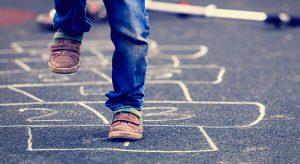 Children are some of the easiest targets for sex offenders, as they are often put into vulnerable scenarios. This means that a sexual battery crime can take in the blink of an eye and, if you have been accused, you will work tirelessly to defend yourself in the face of one of these serious crimes. If you are being accused of sexual battery on a child, this is never a crime that should be taken lightly. Prosecutors tend to pursue these convictions in an aggressive manner, which means that you could be facing time in jail, fines, and a lifetime on a sex offender registry if you are convicted. It is imperative that you begin speaking with an experienced sex crimes attorney about your case if you have been accused of one of these crimes.

Sexual battery encompasses a wide variety of different crimes, which means that the penalties can range vastly and you could experience the effects of these crimes to a high degree. It is important to retain qualified and experienced legal representation throughout the course of your case so that you can receive case results you can rely on as others have in the past. We want to ensure that your rights are being upheld at all times and never want you to have to suffer alone. Contact us to find out what we can do for you at (888) 484-5057.