Tampa, FL (July 29, 2019) – Police arrested 44-year-old Anastacia Tasch on domestic battery charges after she allegedly grabbed her husband's genitals with force in Tampa.
The incident took place last Monday at the couple's home, according to authorities, around 5:30 a.m. in the morning. Tasch allegedly clamped down on her husband's genitals when he was trying to sleep on the couch.
The man called police and Tasch admitted that she grabbed her husband without permission. She claimed that she was attempting to arouse the victim in an effort to have sexual intercourse.
The incident took place with such force that the victim crumpled over and was unable to walk for some time.
At this time, the investigation continues.
Tampa Domestic Battery Laws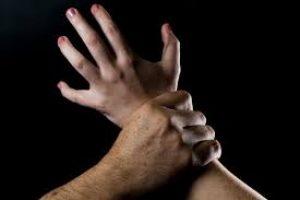 Being charged with a domestic battery crime in Tampa might be one of the scariest things that you have ever faced, especially if you believe that you are being wrongfully accused of domestic violence. Facing one of these crimes might be one of the most difficult things you have ever endured, as these crimes involve violence against a loved one who lives in your household. You might need the help and protection of a criminal defense attorney at this time.
We understand how frightening it can be to face serious violent crimes in Florida and want you to know that you are not alone at this time. We want you to know that you have many options for protection at this time and we will help you move forward in your time of need. At Musca Law, we are here to help you through the criminal justice process. Please contact us for more information at (888) 484-5057.