Fort Lauderdale, FL (January 21, 2019) – A teacher at the St. Thomas Aquinas High School has been arrested for allegedly touching a 15-year-old student in a lewd manner.

64-year-old Patrick Fox O'Dea was arrested after he touched and rubbed the side of a girl's breast over her clothing at the high school where he was teaching. The incident took place during school hours when the teen was speaking to another student. O'Dea suddenly grabbed her by the arm and began to rub his fingers alongside her clothing and left breast.

O'Dea spoke with police and claimed that, in his 26 years of working at the school, he has never been accused of a crime like this. He said he would never jeopardize his career. Three weeks ago, he was fired from the school after being placed on administrative leave.

O'Dea also claimed that he would have never done such a thing and that there were 20 students in the room who could have witnessed the event. He said that, when he was trying to get the attention of a student, he would tap them on the shoulder.

O'Dea is now facing charges of lewd and lascivious molestation.
Fort Lauderdale Lewd and Lascivious Molestation Laws
Lewd and lascivious molestation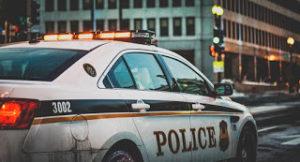 is a crime that involves the inappropriate touching of a minor or having a minor touch you in an inappropriate fashion. These crimes are punishable under Florida law and are heavily prosecuted by law enforcement. If you have been charged with a lewd and lascivious crime, you might be terrified of the results that might impact your reputation, career, and personal life. Luckily, there is help on your side when you need it the most.

Sex crime allegations can be some of the most devastating and humiliating charges you will ever face. You might fear for your future and the reality of having to register on the sex offender registry of Florida, miss out on opportunities for careers, and the social impact it can have on your life in relationships that you have built with others. At Musca Law, our experienced sex crime attorneys are here to uphold your rights and ensure that you receive the best possible defense that you could ask for at this time. Contact us to find out what we can do for you at (888) 484-5057.