The Villages, FL (December 20, 2018) – A driver confessed to police that he had been drinking beer at a country club before he was involved in an accident with another vehicle.

At the time, 26-year-old Jared James Shifflette had been driving his 2018 Jeep when he made a right turn out of the parking lot at a country club and entered the southbound lanes of traffic. That's when his vehicle struck another one head-on, which was driven by 38-year-old Timothy James Cronin Downey.

Shifflette originally told police that his vehicle had drifted into the other lane of traffic. He then admitted that he had three beers during a work party. He had been with other employees from his work at the Hacienda Hills Country Club.

Police conducted field sobriety tests and Shifflette failed. He was arrested on DUI charges and careless driving charges.

Downey and his passenger were not injured in the accident. Police continue to investigate at this time.
The Villages DUI Laws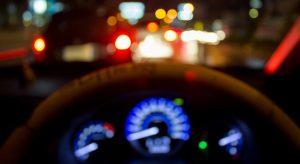 You could be feeling confused and concerned about the fate of your future after you have been charged with a DUI crime. You might be feeling intimidated by the criminal justice system as you face the reality of being handcuffed, interrogated, and may be placed in a jail cell as you future unfolds before your eyes. Luckily, a skilled DUI criminal defense attorney in Florida can help you move past these charges as you work toward the results you deserve.

At Musca Law, DUI penalties could have a huge impact on your life as you face the reality of license suspension, fines, and more – but these penalties don't have to impact your life forever. You have hope in your case as you work with an attorney you can entrust your case to who will help you bring defenses in your DUI case such as improperly handled evidence, improper administer of a breathalyzer test, and more. When it comes to ensuring that your rights are being protested, you need the guidance of a dedicated and caring attorney on your side. Contact us today at (888) 484-5057 for more information on how we can help.